Flagler are you kidding me! From dead last to points lead and oh-by-the-way manages to put in top tens at MX Nationals. The dudes an animal.
It wasn't but a handful of years back I was watch'n some Dietrich kid chasing or own Shon Wilson who was chasing Canada's Colton Facciotti around Monroe's most magnificent MXGP track and wondering who's on second and what's up with third.
Dang do times change.
As for me I had to look hard and remember back past the big scars and bone breaks to the day I knew motorcycle riding was in my blood. I had to (mentally) go back (and visually proved with right hand scar) to my Ducati days da sixties.
Intorduction to motorcycles for KW. Day #1 Tote-Goat lefty-get-off-slide but not over cliff (for you young'uns...look it up Tote-Goat).
Day #2 was this wonder machine. Overhead cam fire Sale. Best pop could do ($money) at the time. Pop was good.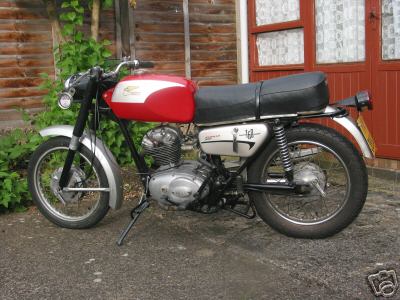 Day #3 was taking it apart and putting it back together so I could ride.
Day #4 ... is today. Life is good MX'n too.